THE VOTES ARE IN



745 IN FAVOR



524 AGAINST



WELL, THERE IT IS. I FIND IT HARD TO BELIEVE.

THERE ARE A LOT OF TALKERS OUT THERE. YOU HAVE

MADE YOUR DECISION, NOW YOU MUST LIVE WITH IT.

WHO KNOW'S WHAT WILL UNFOLD IN THE NEXT THREE

YEARS, BUT JUST REMEMBER, YOU MADE THE DECISION

NOBODY ELSE.


A WORD OF ADVICE. THINK OF TAKING YOUR $2000.00
AND HAVE THE COMPANY PUT IT IN AN R.R.S.P. FOR YOU.
THIS WAY YOU WILL GET AN EXTRA 6-7 HUNDRED ON YOUR
INCOME TAX RETURN RATHER THAN NETTING ABOUT $1300.00
NOW. JUST A THOUGHT!
This site is a place to express opinions about our Local Union. It has been started and maintained by me, Jim McCron.
I will not post any slanderous remarks, but will be critical at times as per the constitution. I will also post
remarks that I do not agree with myself as long as they do
not defame anyone. I believe the WEB is a great tool of communication. Please check back every once in awhile for updates.
Welcome to the "NEW" Local 326 Website
This is not an "official" website or is it
endorsed by the local executive!!!




326
jd
E-mail us to let us know your opinions at:
local326@sympatico.ca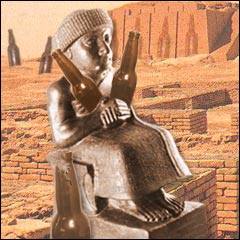 This site is published with opinions of some B.R.I.workers.We in no way wish to defame anyone.
The intention is to relay opinions from other members.
We do not always believe their opinions but we feel every
worker has the right to be heard.We hope that the Executive
& Provincial Board remember that they work for us,not us for them and they learn from this site.
Not all statements may be true but we strive for accuracy
See Concessions Page





Please remember, what we said on the sister site.
"disregard spelling, punctuation, grammer errors etc."
If we were webmasters of the future we would not be sluggin'
beer for a living!!!!